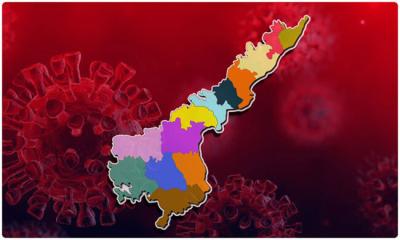 The total infections in connection with the novel Coronavirus in Andhra Pradesh surpassed the mammoth 7.8 lakh mark, with the state reporting nearly 4,000 fresh infections in 24 hours.
The media bulletin issued by the health department said, the health officials have tested 74,945 samples and 3,986 patients were found positive for the virus, pushing the total cases to 7,83,132. So far, a total of 70,66,203 samples have been tested in the state.
On a brighter note, the fresh Covid-19 casualties decreased rapidly with 23 patients breathing their last in the past 24 hours. With this, the total fatalities zoomed to  6,429.
Over the past week, the fresh casualties maintained a steady fall with the average of the casualties coming down. For a few days, between 30-40 casualties have been reported in the state.
On the other hand, Covid-19 recoveries too decreased in the past 24 hours. With 4,591 patients beating the virus total virus recoveries zoomed to  7,40,229.
The active cases in the state stood at 36,474. The gap between the active cases and Covid-19 recovered cases widened to over 10 times in the state which is a good sign.