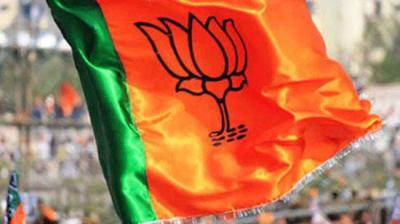 While everyone is focused on Bihar elections and the MP bypolls, there is one more election that the BJP is deeply focused on. These elections are for the Rajya Sabha. As many as ten seats are up for grabs and the BJP is set to win 9 of them without  a contest.
These Rajya Sabha elections are in the states of Uttar Pradesh and Uttarakhand. In both the states, the BJP is having an absolute majority. In UP, it has an unassailable majority. In fact, the party has more than 300 MLAs out of the total of 400 seats. This is complete dominance.
Interestingly, the results would be declared one day after the Bihar assembly election results are out. Interestingly for the BJP, the term of Congress leaders PL Punia, Chandrapal Yadav, Javed Ali Khan, Neeraj Sekhar, Veer Singh, Raviprakash Yadav and Arun Singh  and Raj Babbar are set to end.  This means, the BJP number will go up by at least 6 to nine seats. UP has a total of 31 Rajya Sabha seats, of which the BJP already has 17. It's number will go up to 27 or 28. Congress and BSP are set to lose all their seats in Rajya Sabha.
Only Samajwadi party would be able to win one seat. It is planning to nominate Ram Gopal Yadav, known to be very close to Akhilesh Yadav, as its candidate.