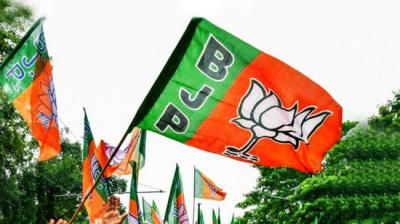 The BJP list of star campaigners for Bihar has some surprise omissions. The list released on Saturday has two major omissions. Union Finance Minister Nirmala Sitharaman is not part of the campaigners. Well her language problem could be the reason for this. Nirmala, a Tamilian origin politician, cannot speak good Hindi.
Another surprise omission is Agriculture Minister Narendra Tomar. Unlike Nirmala, Tomar is a Hindi speaker from MP. Sources say that he has been asked to focus on his native state of Madhya Pradesh, which is witnessing bypolls to 23 seats. But political commentators say their omission is significant as they hold finance and farmers' ministries respectively. Both the farm sector and the finance sector are in extremely bad shape and the farmers in many places are opposing the farm bills. They argue that there is a link between the omission of the ministries and the performance of the two departments.
The list of star campaigners will be led by Prime Minister Narendra Modi, who will address eight mega meets online. The other star campaigners include BJP national president Jagat Prakash Nadda, Union Home Minister Amit Shah, Union Defence Minister Rajnath Singh, Union Minister Nitin Gadkari, organising secretary BL Santosh, Saudan Singh, Former Maharashtra CM Devendra Fadnavis, UP CM Yogi Adityanath, Jharkhand former CM Raghubar Das, union ministers Dharmendra Pradhan and Smriti Irani.