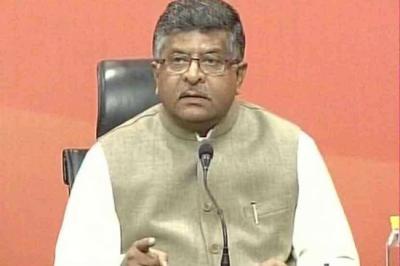 Union Law Minister Ravi Shankar Prasad barely escaped from an accident after the blades of the helicopter he is traveling broke down today. The accident took place while the Minister was returning from an event.
It has been reported that the chopper carrying the Union Minister has collided with the overhead wiring of a construction site which resulted in the accident. Thankfully, no injuries were reported in the accident.
Ravi Shankar Prasad's office rubbished all the reports on his health condition and said the Minister is safe and sound.
In a series of tweets, the Minister's office said the news reports on the accident of the helicopter are not correct. The Rotor blade of the helicopter carrying the Minister was damaged
Ahead of the Bihar Assembly polls, Ravi Shankar Prasad took part in an election campaign in Laukha constituency.