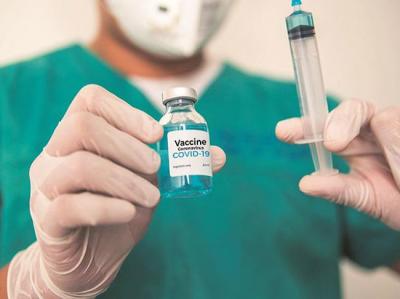 In a piece of good news, Dr. Reddys Laboratories Ltd got a nod from the Drug Control General of India(DCGI) to carry out the clinical trial of adaptive phases 2 and 3 of the Sputnik V vaccine.
The multinational pharmaceutical company based out of Hyderabad issued a press release in this release and said the clinical study will be conducted safely.
The phases of the study will be conducted collectively by Dr. Reddy's Laboratories Ltd and Russian Direct Investment Fund (RDIF), Russia's sovereign wealth fund.
Some media reports claimed the human clinical trial of adaptive phase II and III will be tested on not less than 1,500 participants, to get the accurate data on the trial efficiency.
Talking about the clinical trial, Co-chairman, and Managing Director, Dr. Reddy's Laboratories GV Prasad called the approval, as a significant development and maintained, they are committed to producing a safe vaccine to fight the pandemic.
Earlier last month, Dr. Reddy's labs inked a deal with RDIF to carry out clinical trials of Sputnik V. The same vaccine will also be distributed across the nation after getting the required permissions.
On the other hand, Phase III trials of Sputnik V were underway in Belarus, Venezuela, and the United Arab Emirates. Russia is the first nation to officially announce the Covid-19 vaccine.