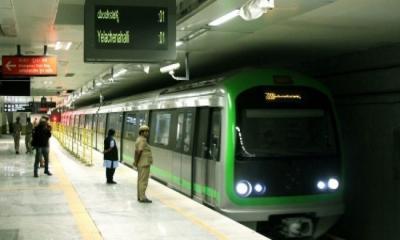 As part of Unlock 4, Bengaluru Metro service, Namma Metro resumed its service on September 7. The Metro services were suspended for more than five months with the imposement of a nationwide lockdown.
Since the resumption of services, as many as 28 staff members of the Bangalore Metro Rail Corporation Limited (BMRCL) have infected with novel Coronavirus, an official said.
While disclosing the matter to the media, the official said, all the infected staff members were under isolation at dedicated COVID centers and undergoing required medical treatment.
On the 1st of September, the  Union Ministry of Home Affairs (MHA) has issued guidelines to resume the metro services in a phased manner.
With Bengaluru Metro reporting new infections, the officials of the Kolkata Metro have focused on maintaining the COVID-19  safety norms. Kolkata Metro services will be resumed from October 4.