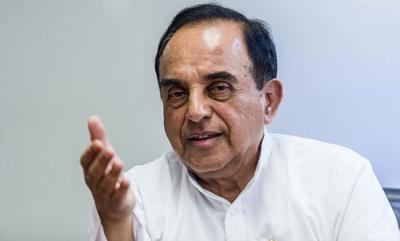 Is maverick politician Subramanya Swamy trying to leave the BJP and join the Congress Party? Is this reason why he is criticizing the BJP so much these days? Is it because of this that of late Swamy has slowed down on cases against Sonia Gandhi and the Congress Party?
A section of the BJP seems to believe that Subramhanyam Swamy is unhappy with the BJP for not being given any post of importance. Ever since Modi 2.0 began, he has often been making adverse comments on the BJP, especially on the handling of Corona and the state of the economy. In addition, he has mellowed down considerably on the issue of criticizing Sonia Gandhi. He is said to have slowed down on cases pertaining to the National Herald, Sonia Gandhi's Oxford education and Rahul Gandhi's real name.
However, Subramanyam Swamy himself has clarified that he would always be with the BJP. He said there was no question of leaving the BJP. But the BJP watchers feel that Swamy is now looking to join the Congress Party.