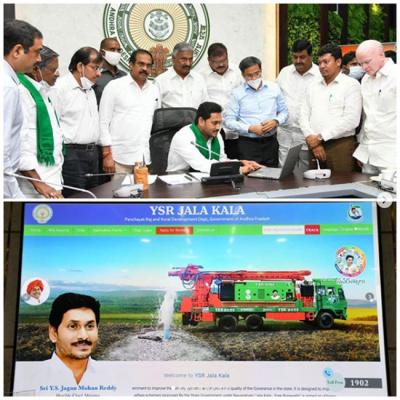 Andhra Pradesh Chief Minister YS Jagan Mohan Reddy launched the YSR Jala Kala Scheme on Monday under which free borewells will be drilled for the needy farmers in the state.
The government said that about three lakh farmers will be profited from the scheme and will cover five lakh acres of land under cultivation with an estimated cost of Rs 2,340 crore in four years.
The eligible farmers can apply either online or through the village secretariats. The applications will be approved after hydrogeological and geophysical surveys. The YSRCP government has already identified drilling contract agencies, one each for every parliament constituency. Once the application is filed, the technical team will estimate the groundwater level and give approval to the drilling contractor.
The government has also developed an application to watch the implementation of the scheme. The farmers will get text messages to their registered mobile numbers on the status of their applications at every stage.