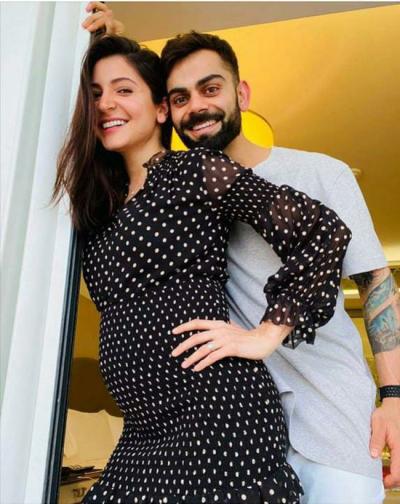 Recently, Virat Kohli performed poorly in the match against Punjab. He looked a bit rusty as he dropped two catches and even got out from just 1 run. He was trolled badly for his abysmal performance but legendary cricketer Sunil Gavaskar decided to make a really cheap comment on his wife Anushka Sharma which implied that Virat played with Anushka from the past few months more than he trained in the nets.
He received severe backlash for his comments and Anushka herself made a post criticizing the former Indian captain. Sadly, this was not the first time Anushka was blamed for Virat's poor performances. Virat is one of the best if not the best batsmen in the world and plays very consistently. But whenever he fails, the blame goes straight to Anushka Sharma. Right from the times when they were dating, people used to troll Anushka. Whether it is his bad performance in 2015 World Cup semi-finals or the 2014 failure in Australia series, Anushka was held responsible for Virat's bad performances.
Many claimed that Anushka is the biggest distraction for him. But no one had the common sense to praise her for Virat's great performances as she stayed with him during everything. It is high time people stop pointing fingers in the wrong direction all the time.