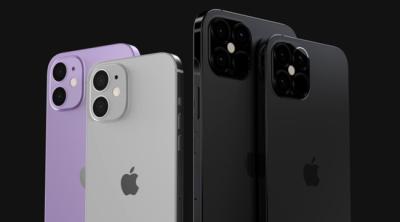 iPhone lovers had expected new phones from Apple during the Time Flies event in September. But the company did not announce new iPhones as it usually does. According to reports, the tech giant has plans to hold another event, probably in October where it will announce the new iPhone 12 lineup.
The news is that Apple is likely to release its smallest phone in the new series that will be named 'iPhone 12 'Mini'.
The new 'iPhone 12 Mini' will be an entry-level smartphone with a 5.4-inch screen while iPhone 12 will have 6.1-inch and a high-end model will have 6.7-inch.
According to the report, the iPhone 12 mini would be the first iPhone with the 'mini' moniker, which has been seen on the iPad mini, Mac mini, and iPod mini.
Analysts believe that the iPhone 12 Mini could start at $699 and will be cased in aluminium and will arrive with the latest Apple silicon- the A14 Bionic chipset. The Mini phone is expected to have  OLED display and 5G support.