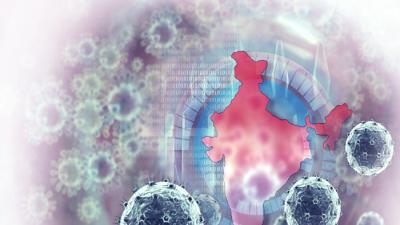 In a rather shocking development, India reported nearly 90,000 fresh cases in the past 24 hours. With this, the total caseload in the country is inching towards 6 million-mark.
As per the information provided by the Union Health Ministry in the media bulletin, as many as 88,600 patients were found positive for the virus in a single day taking the toll of the cases to 59,92,532.
In a piece of good news, the total recoveries in the country are heading towards the 50 lakh-mark with 49,41,627, including 92,043 beating the virus in the last 24 hours. The recovery rate improved further to around 82 percent.
On the other hand, 1,124 people lost their lives in the last 24 hours. So far, a total of 94,503 patients have breathed their last battling the virus with a mortality rate of around 1.6 percent. There are 9,56,402 active cases in the country.
Maharashtra, Andhra Pradesh, Karnataka, Kerala, Tamil Nadu, Uttar Pradesh, Odisha, Delhi, West Bengal, and Chhattisgarh are the worst-affected states and Union Territories with virus outbreak.
Coronavirus infections in Telangana rose to 1,85,833, after 1967 fresh infections were detected in the state in the last 24 hours. The virus has claimed 1100 lives so far in the state.
On Saturday, Andhra Pradesh added 7,293 fresh infections taking the toll of the total cases to 6,68,751. So far, 5,563 patients breathed their last battling the dreaded virus.
The global count of Coronavirus infections mounted to a whopping 33,040,716. While 24,394,484 patients have been recovered from the virus, 998,171 succumbed to the contagious disease.