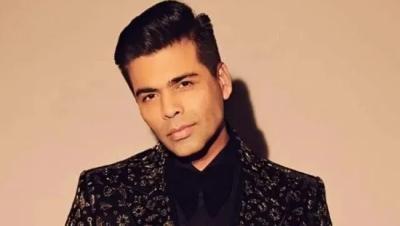 Bollywood filmmaker Karan Johar has been accused of promoting nepotism in Bollywood and pushing outsiders. Even the common people slammed the director in this regard. Now, Karan's name also appeared in several media reports that he has connections with alleged drug scandal in Bollywood.
Karan on Friday, took to social media to post a long note, denying that any narcotic substance was consumed during a party that he hosted in 2019. He also called the allegations baseless and false.
"In view of the current malicious campaign, I am reiterating that the allegations are completely baseless and false, No narcotics substance was consumed in the party. I would like to unequivocally once again state that I do not consume narcotics and I do not promote or encourage consumption of any such substance," he wrote.
"I would like to further state that several media/news channels have been airing news reports that Kshitij Prasad and Anubhav Chopra are my 'aides'/'close aides'. I would like to place on record that I don't know these individuals personally and neither of these two individuals are aides or close aides," he added.
He further added Mr Kshitij Ravi Prasad joined Dharmatic Entertainment in November 2019 as one of the executive producers on contract basis for a project which eventually did not materialise.