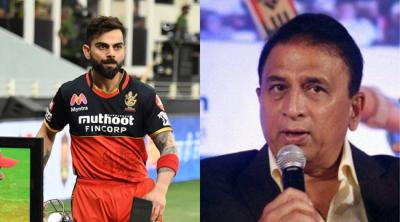 Hours after Bollywood actress Anushka Sharma hit back at comments made by former Indian cricketer Sunil Gavaskar, the former cricketer responds to Anushka's reply.
Cricketer Icon Sunil Gavaskar, aka little master, said that he did not blame Anushka Sharma while being on-air during the IPL match between Royal Challengers Bangalore and Kings XI Punjab.
When Virat Kohli came to bat, Sunil Gavaskar, who on-air in the commentary box mentioned a video in which Virat Kohli is facing a bowling attack from Anushka Sharma.
"During the recent lockdown he only practised to Anushka's bowling, I saw a video. But that is not going to be enough," Sunil Gavaskar said during the commentary.
Things got even worse when Virat Kohli lost his wicket minutes after Sunil Gavaskar spoke about Anushka Sharma's bowling. Social media was flooded with memes. While some of them supported Gavaskar, some of them trolled him.
"Mr. Gavaskar your message is distasteful is a fact but I would love for you to explain why you thought of making such a sweeping statement on a wife accusing her for her husband's game? I am sure over the years you have respected the private lives of every cricketer while commentating on the game," Anushka Sharma wrote on Instagram.