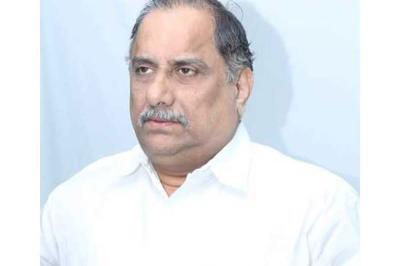 What is Kapu patriarch Mudragada Padmanabham up to? What are his next political moves after having left the Kapu reservation movement? What is the significance of BJP state president and Kapu leader Somu Veerraju's recent meeting with Mudragada?
Sources close to the Kapu patriarch say that he is now planning to join the BJP. Mudragada has been in the BJP for some time and has even hosted the RSS chief in his home. But in the later political moves, he owned up Kapu reservation issue and spearheaded the movement. Recently, he has come out of the movement and is unattached now.
Souces say, he has two reasons for getting closer to the BJP. Firstly, he feels that BJP will offer him political rehabilitation and his joining would help the BJP in consolidating the Kapu vote. This is what Somu Veerraju has been trying to do ever since he became the party president in AP. Secondly, by joining the BjP, he can get the cases registered against him in connection with the Tuni train burning case could be lifted. His problem is that the cases filed against him by the state government have since been lifted. But, the Central government cases continue to remain. By joining he can wriggle out of those cases, say sources.