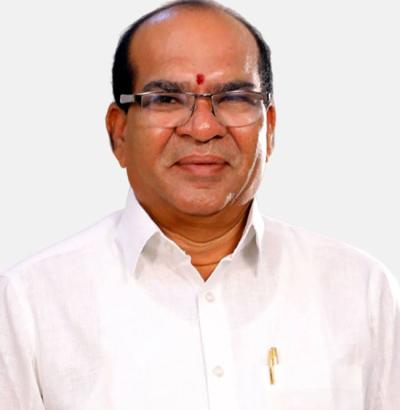 Mecha Nageswara Rao… does that name ring a bell? Well, probably it might not. Rao is the sole MLA of the TDP in Telangana legislative assembly. He is still in the TDP and has not given in to the pressures put on him by the ruling TRS.  But, he is not working for the TDP either. So, what is this MLA up to?
Nageswara Rao has won from Aswaraopet assembly constituency in the 2018 elections. He is the second MLA from the TDP to win, the first being Sandra Venkata Veeraiah from Sattupalli. But, in the post-election scenario, Sandra has joined the TRS. But, Mecha refused to join the TRS. He remained steadfastly faithful to the TDP. He said there was no question of betraying Chandrababu Naidu, who gave him his political life.
But, Mecha has not been active in the TDP these days. He has not been visiting the party office nor attending any programme. He has not attended the recent assembly session. Sources say that he has struck a deal of sorts with the TRS and has not been criticizing the party on any issue. But, he will not leave the TDP at the same time. Thus, he is a TRS friend in TDP. Sources say this strategy is helping him in getting funds for the development of the constituency. So, as long as it suits him, he will be in marriage with TDP, but continue to love TRS.