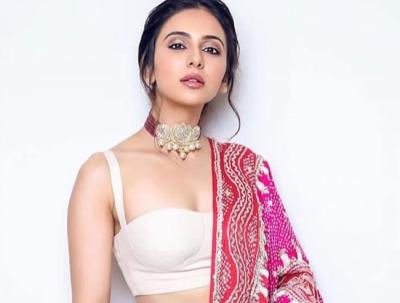 As part of ongoing drugs investigation, popular fashion designer Simone Khambatta appeared before the Narcotics Control Bureau (NCB). As per the sources, she reached the NCB Colaba guest house in Mumbai at 9:30 in the morning. The NCB officials reportedly grilled her for several hours.
Apart from Simone Khamabatta, actress Rakul Preet and talent manager Shruti Modi were summed to appear before the Narcotics Bureau on Thursday. While Rakul denied getting such notices to either her Hyderabad or Mumbai address but the NCB officers made it very clear that she has been summoned. As per reports, she was contacted through messaging applications and they even called her phone number but she did not give any response.
The government officials have quickened the investigation process regarding Sushant Singh's death case and the drugs case linked to it. With some 'A-list' Bollywood actors' names getting mentioned, the issue is becoming more and more serious now. Deepika will appear before the officials on 25th September while Shraddha and Sara will be questioned on 26th as per reports.