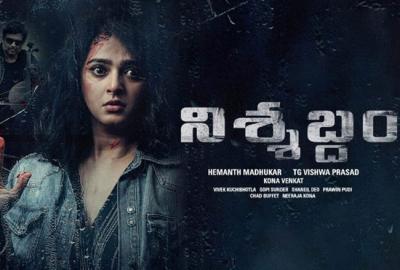 The OTT platforms are just upping the game in Tollywood. It is said that Amazon Prime offered good money for the film 'V'. The OTT platform even negotiated a deal with the producer for Rs 32 Crores finally.
Dil Raju is a star producer and an ace distributor in Nizam before turning producer. He even distributes selected big films in Nizam and owns theaters here. It is his good will that paid him well but after the film bombed on the streaming platform, Amazon Prime has become cautious and is keenly judging content and finishing the deals!
Now the latest film to seal the deal with Amazon Prime is Nishabdam that stars Anushka Shetty, Madhavan and Anjali among others. Sources say that the film was offered only 20 Crores after the bombing result of 'V'.
Sources said that the impact of that big film was there and thus Nishabdam makers still have a deficit of 6 Crores. Telugu Filmnagar is buzzing that just one wrong big film can ruin the chances of others!