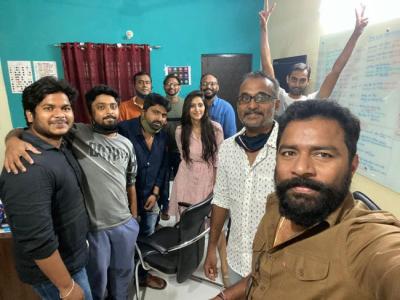 Recently Sai Tej has announced his new movie in the direction of 'Prasthanam' fame Deva Katta. The director is hugely credited for the political drama he created then and those were the days even big stars wanted to act in his films. The reason is obvious, movie industry values only success and success alone brings opportunities.
Sai Tej on the other side scored a hit in the form of 'Prathi Roju Pandagey' after six back to back flops. Everyone thought that his career is going to end abruptly but luckily he got away with Maruthi's film.
Now the actor Sai Tej is all set to join the cast and crew of this Deva Katta film. The director himself tweeted saying that preproduction work is on full swing and shoot would progress in the first week of October.
Sai Tej on the other side is curiously waiting for the release of his much hyped film 'Solo Brathukey So Better' directed by debutant Subbu. The movie is scheduled to release on May 01 this year but due to Corona all plans shattered. Latest sources say that it would directly release on an OTT.