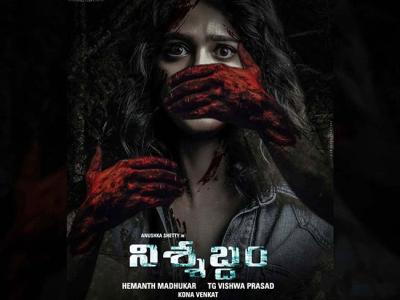 It is evident that the OTT platforms are just upping the game in Tollywood. It is said that Amazon Prime has offered good money of Rs 20 Crores for the film of Anushka Shetty- 'Nishabdam' and thus it may not have a Theatrical release. The movie is all set to stream on October 02.
In a recent Interview, Hemant Madukar the director of 'Nishabdam' revealed lot of surprising facts about starting this film and how the film became this big!
Hemant said that he and Mani Sharma have made a film that tanked at the Box Office and later he wanted to make a mute film and thus came up with this story but it was Kona Venkat who encouraged and came forward to make it this big by convincing actress Anushka he ended.
Well some stories are destined to be big in quality and content. Let's hope the film does magic on OTT!