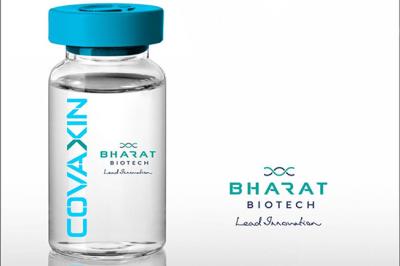 Bharat Biotech, a leading vaccine manufacturer, has collaborated with Washington University School of Medicine in St. Louis, the US for coronavirus disease. The bio-therapeutics manufacturer inked a licencing agreement with the University for a single dose intranasal vaccine for Covid-19.
The Hyderabad-based company owns the rights to distribute the vaccine in all markets except for the US, Japan and Europe, the company announced on Wednesday.
The Phase One trials will take place in Saint Louis University's Vaccine & Treatment Evaluation Unit. Once the company gets the required regulatory approval, it will continue further stages of clinical trials in India and begin large scale manufacture of the vaccine at its GMP facility located in Genome Valley, Hyderabad.
"An effective nasal dose not only protects against Covid-19, but it also prevents the spread of the disease by offering another kind of immunity that occurs primarily in the cells that line the nose and throat. Most other vaccine candidates currently under development can't do that," David T. Curiel of Washington University School of Medicine said.