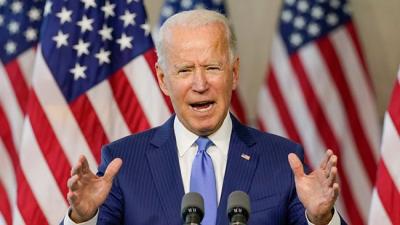 Democratic presidential candidate and former vice president Joe Biden on Tuesday said that Indian-Americans have powered the economic growth of the United States and helped forge cultural dynamism in the country.
Biden, addressing a national virtual fundraiser organised by Indian Americans, assured the community members that as a president, he would address their concerns about H-1B visa and legal immigrants that attract the best and the brightest to the US.
He further said Indian Americans made the foundation for Silicon Valley and they lead some of the most influential companies in the world.
"You have helped forge an economic and cultural dynamism in this country. That is a continuation of who we are, we are a nation of immigrants," Biden said.