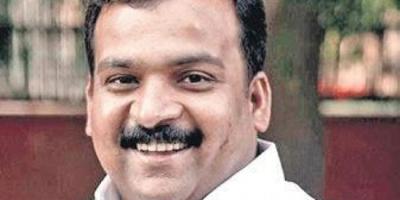 It appears that the new Telangana state affairs incharge in the Congress Party means business. Ever since Manikyam Tagore has been given the job of T Congress incharge, he is busy holding online meetings with the party leaders in the state. Not just that he is said to have made it clear that there was no question of tolerating indiscipline.
Tagore is said to have told the party leaders, especially the seniors, not to issue any statement without consulting the party leadership. He is also said to have told them that they should in no case criticize their party leaders and colleagues through their social media accounts. He asked them to ensure that the social media accounts should be used only for promoting the party activities and to attack the rival parties.
Though he has not visited Telangana due to Covid 19, he has been holding regular online meetings with district and state teams. He has also spoken to the incharges of various party affiliates .  He is said to have taken a serious view of the indiscipline in the party and is believed to have told them point blank that they cannot indulge in criticizing one another. One only hopes that Tagore manages to bring a semblance of order in the otherwise unruly Congress Party.