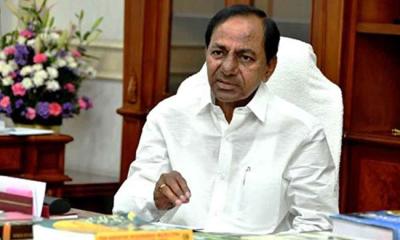 The historic new 'Revenue Act' that was tabled by Telangana Rashtra Samithi(TRS) chief, Telangana Chief Minister K. Chandrashekar Rao in the state Assembly during the Monsoon sessions came into existence from September 22nd, i.e, Today.
The state government led by K. Chandrashekar Rao has issued a gazette notification regarding the existence of the bills on the 19th of September. 12 bills, including the Revenue Act, have come into existence.
Talking about the New Revenue Bill, KCR said that the main motto of the bill is to offer a corruption-free and hassle-free registration process for the public of the state. These services will be provided through the Dharani Portal which will be activated for public access soon.
However, the government added the Land rights and landowner passbooks amendments, including the VRO System abolition to the new Revenue Act.
The new Revenue Act promotes the Tahsildars in the state as sub-registrars to deal with the process of registration and mutation of the agricultural lands and non-agricultural properties.
Gazette Notification was released for the rights of the new act - passbooks, the abolition of VROs system, TS bypass, Private Universities, Municipal, Panchayati Raj, Telangana disaster management, public health status bill, Telangana employees' retirement age regulation bill, Telangana Fiscal Responsibility and Budget Management Bill, Telangana court fees, lawsuits, and GST Amendment Acts