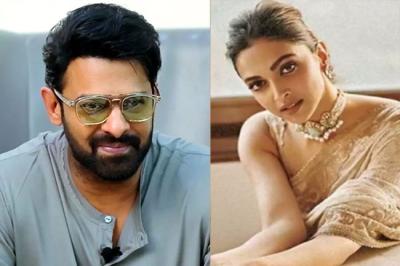 Nag Ashwin's upcoming sci-fi film with Prabhas and Deepika Padukone is the most awaited film across the country. The film is being produced by Ashwini Dutt with a huge budget of nearly Rs 400 crore under the banner of Vyjayanti Movies.
However, a new talk has started regarding the roles of Prabhas and Deepika Padukone in the film. With Deepika having a national wide craze along with Prabhas, the actress placed a condition for the makers that her role in the film should be as important as Prabhas.
But, there is no scope for Deepika's character in the script. Her role can be seen only in the first half. That is why Deepika have suggested to the director to enhance the scope of her role.
Nag Ashwin is currently working on Deepika's role. It seems that changes have been made in the script to keep Deepika's character till the end to match with Prabhas' character. More details are awaited.