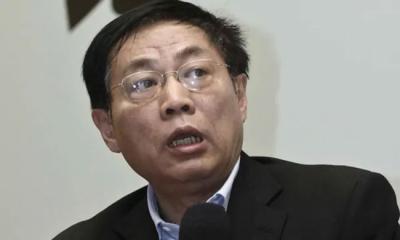 Former business tycoon Ren Zhiqiang who is a  fierce critic of Xi Jinping, China's President was awarded 18 years jail on the grounds of indulging in corruption.
Beijing No. 2 Intermediate Court slapped a fine of 4.2 million yuan, along with 18 years imprisonment after finding the former business tycoon guilty of corruption and bribery.
Some media reports claimed that Ren Zhiqiang, who is popularly known as Chinese Donald Trump, the 69-year-old former property executive has confessed his crime voluntarily.
Ren Zhiqiang who penned down a Crypted essay on the Coronavirus outbreak and categorically blamed China President Xi Jinping in March went missing since then. Even, his family members were unable to contact him.
Soon after his essay went viral, the government kept Ren Zhiqiang under investigation stating that he violated the disciplinary norms. Later, Beijing announced that the former tycoon was kicked out of the Communist Party.
This incident proves, how the Dragon Country China deals with the people who oppose the government and government policies. When a veteran business tycoon is treated in such a way, imagine how the normal public will be treated there.
This is not the first time, Ren Zhiqiang locked horns with the government. Back in 2016, his social media handles were shut down by the government after he criticized the government policies.