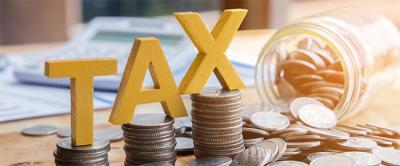 The government told Lok Sabha that only one per cent of the Indian population pays income tax in the country. In his reply to a question in Lok Sabha, Ministry of State for Finance Anurag Singh Thakur said that for the financial year 2018-19 till February 2020, 5.78 crore people paid the tax out of which only 1.46 crore individual taxpayers disclosed income above Rs 5 lakh.
According to the Finance Act, 2019, the individual taxpayers with income up to Rs 5 lakh are not subject to pay any income tax from assessment year 2020-21 onwards.
The Minister also mentioned that the government has taken several steps for timely detection of tax dodging. Accordingly, searches and seizures, surveys, enquiries, assessment of income, levy of taxes, penalties, and filing of prosecution complaints in criminal courts, wherever applicable, have been undertaken under direct tax laws.