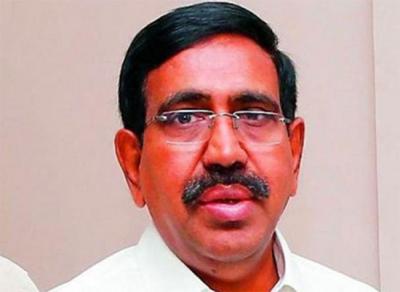 He was the most important minister during the Chandrababu Naidu regime. He was part of every committee and played the most active part in the Government. He was Chandrababu's Man Friday. When Chandrababu Naidu wanted to make Amaravati the capital, he was his pointsman.
But, today the very same person is completely inactive. He is not accessible to the TDP workers. He had not met any top leader in as many months. He is busy with his chain of schools and nothing else. He is former minister P Narayana. Ever since his defeat at the hands of Anil Yadav, Narayana has gone silent. At some point, there were also rumours that he would join the YSRCP. But, that did not happen.
Sources close to Narayana say that  he was shocked by the defeat in the Assembly elections. After all, he felt that he had done lot of work in Nellore. Yet, he was defeated. Since then, he has withdrawn into a shell. Some sources also say that his silence has got to do with his close relative Ganta Srinivasa Rao's silence. Ganta still remains in the TDP, but is now waiting to join some party of the other. Narayana too might be biding his time for his next big move.