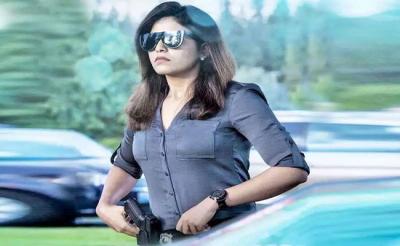 Recently the direct release on OTT trend started in the down south too. A small film 'Krishna and his Leela' became a big hit on OTT so even big films that are backed by good content are forming a beeline to showcase on any OTT. On the latest Big film 'V' produced by Dil Raju also released on OTT.
Now the OTT platforms are just upping the game in Tollywood. It is said that Amazon Prime has offered good money for the film of Anushka Shetty. 'Nishabdam' may not have a Theatrical release.The reason is OTT giant Amazon Prime is all set to stream the film on October 02.
The latest news says that actress Anjali who played Maha, a detective cop in the film Nishabdam is highly confident that the film would work wonders and people would remember as Maha and not Sita anymore! Hope her wishes come true and make way for a big career!