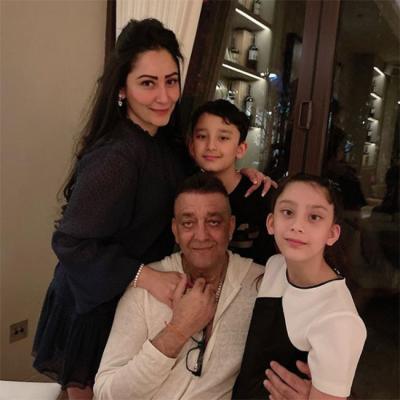 The recent news of Sanjay Dutt suffering from stage 3 Lung Cancer has left all his fans and well wishers in shock.
As days pass by fans thought he would return well after a good treatment but they are just weeping looking at the new look of the star. The star has lost weight and looked lean as per the latest clicks from Dubai. The actor with his family went to Dubai on a personal trip and the details whether it is for treatment didn't come out.
It is evident that the actor fell sick and was rushed to Leelavati hospital in Mumbai. Later he was diagnosed with Cancer rather than the pandemic Corona.
Not only KGF 2 Sanjay Dutt has so many films worth of 735 Crores which include 'Shamshera' and 'Prithvi Raj' . The makers of Shamshera are also worried that the film had completed only 40% so far. It remains to be seen how far these movies make it to the release when it is said that Sanjay Dutt would go to USA for 3 months for his lung cancer treatment.