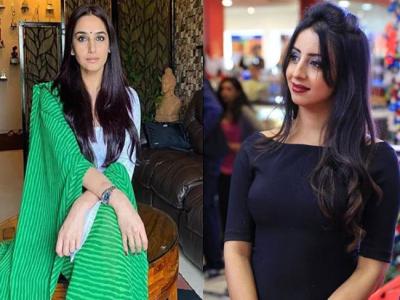 Kannada actors Ragini Dwivedi and Sanjjanaa Galrani's bail hearing has been postponed to September 21. The actors were arrested by Central Crime Branch (CCB) in the drug menace case and had applied for bail. But, the special court adjourned the hearing to next Monday.
The CCB officials said that they are yet to finish the investigation. So, the bail has been postponed based on their request.
Ragini Dwivedi was arrested by CCB on September 4 and Sanjjanaa Galrani was arrested on September 8 for their alleged links with drug peddlers. Both the actors are kept in separate cells at Parapana Agrahara Jail.  Sanjjanaa is prisoner number 6833, while Ragini Dwivedi is prisoner number 6604.