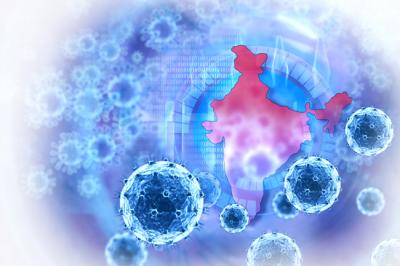 Fresh Coronavirus infections continue to surge in India, as over 93,000 fresh infections were reported in a single day. The total count of Coronavirus cases surpassed the 5.3 million-mark.
In the last 24 hours,  93,337 fresh Coronavirus infections were detected in India. With this, the total infections zoomed to a mammoth 53,08,014, Union Health Ministry's data said.
On the other hand, so far 85,619 people breathed their last battling the virus in the country, including 1,247 losing their lives in the last 24 hours.
India reported a record recovery cases in a single day with 95,880 patients recovering in the past 24 hours. So far, a total of 4,208,431 people who have been cured of the virus. The recovery rate rose to 79.28 percent. The active cases stood at 1,013,964.
From the past 11 days, India has been adding over 70,000 recoveries daily. With 95,880 recoveries, India witnessed the highest recoveries os far.
Five states, Maharashtra, Andhra Pradesh, Tamil Nadu, Karnataka, and Uttar Pradesh bear the lion share of cases, These states account for around 60 percent of the total cases.
Telangana added as many as  2,123 fresh pandemic infections in the last 24 hours, while a total of 1,69,169 patients have been diagnosed with the virus so far. 1025 patients have succumbed to the virus.
Andhra Pradesh reported 8,096 new Corona infections on Friday taking the total infections in the state to 6,06,663. So far 5,244 patients lost their lives to the virus.
The global count of the Corona positive cases rose to a Mammoth 30,397,759, while a total of  950,493 patients have breathed their last battling the virus globally.