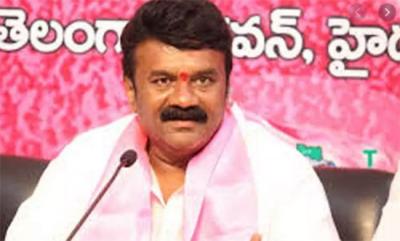 There seems to be some kind of a rethink among the TRS top brass over the aggressive strategy adopted by Minister Talasani Srinivas Yadav over the two-bedroom houses. To deflect criticism over the failure to achieve the housing target,  Talasani challenged Opposition leader Mallu Bhatti Vikramarka to accompany him on a tour of the housing sites. He said he would show that one lakh houses were being construcouted in the GHMC area.
But, at the end of the two-day tour, Talasani could only show 3428 houses in the GHMC area. To cover up, he tried to show the under-construction housing complexes outside the GHMC area. Talasani took Bhatti Vikramarka to Mankhal in the Tukkuguda area which is outside the GHMC area. Then an unnerved Talasani said that Bhatti should himself go around the area and count the one lakh houses under construction. Then left with no option, Talasani said the government would construct houses if the Opposition shows vacant spaces. To add to his woes, allegations over corruption and cartelisation in the house allotment surfaced. There was more to come. An auto rickshaw driver tried to immolate self in front of the Pragathi Bhavan over the issue of two-bedroom housing.
On the whole, the TRS leadership is increasingly feeling that Talasani had overplayed his hand on the issue and ended up embarrassing the party.