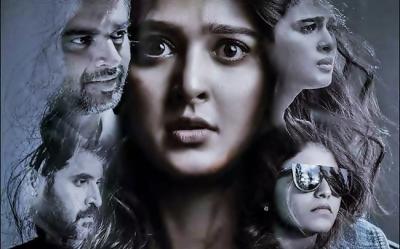 Anushka Shetty's upcoming film 'Nishabdham' has been in the news for a long time now. The film was supposed to release in December 2019. However, it did not happen and the release date was postponed several times. Meanwhile, there was a buzz that the film will directly release on a digital platform.
Turning the speculations true, the makers of the suspense-thriller are all set to release the film on a popular OTT platform on October 2.
According to sources, the streaming rights were bagged for a big amount and the film is expected to start rolling on the internet from October 2nd.
Recently, Kona Venkat conducted an online poll regarding the release of the film on the digital platform and nearly 70% netizens have expressed interest on the same.