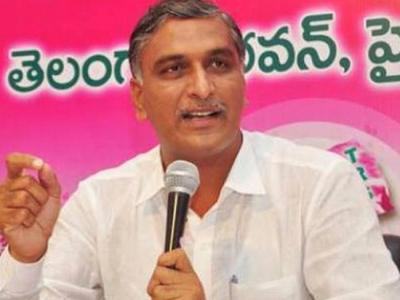 Is there a concerted attempt to target minister Harish Rao  in the name of Dubbak byelections? It appears so. Harish Rao has been entrusted with the responsibility of the Dubbak bypoll,which was necessitated due to the death of sitting MLA Solipeta Ramalinga Reddy. But, it appears that there is an interested section within the TRS to defeat the TRS candidate and shame Harish Rao.
According to sources, these leaders are both local as well as some top ones. They want to corner Harish Rao and attack him. These leaders are questioning him as to why constituencies like Siddipet and Gajwel that abut Dubbak are getting all the benefits, while Dubbak is neglected and ignored. They are also trying to corner him by asking him about the high-handed ways of Solipeta. They say that Solipeta had ignored them all these years and that why should they support his family members in the bypoll.
On his part, Harish Rao is ignoring all these attacks. He is trying to talk to the dissidents and those opposed to Solipeta. He is trying to convince them of the need to work together and ensure the victory of the TRS. The election results alone will prove if Harish Rao's strategy is right.