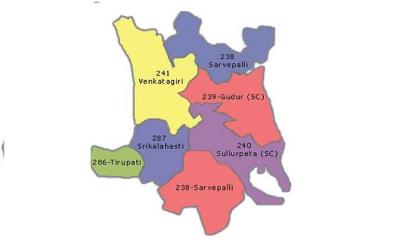 The ongoing novel Coronavirus, which was dubbed as COVID-19 by the International public health World Health Organization(WHO) is spreading its deadly wings across the country and the virus is not sparing even the politicians and lawmakers.
The other day Tirupati YSRCP MP Balli Durga Prasad Rao, who breathed his last the other day is believed to have succumbed to the respiratory disease. He lost his life undergoing treatment.
Some media reported claim that the MP got admitted to the hospital 15 days back with health-related problems and contacted the virus there.
With his demise, by-polls will be conducted in his Constituency, i.e, Tirupathi. However, with Corona situations, the chances of conducting the polls immediately are very thin. Let's see how the ruling and opposition parties see the situation.
Before the 2019 elections, the MP bid goodbye to TDP and joined YSRCP and emerged victoriously in the elections with a bumper majority. We may have to wait and see if the opposition parties can win in the polls or not.