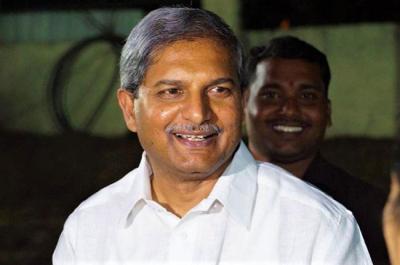 During the Covid time, especially during the Lockdown period, most MLAs in Telangana have worked hard and stayed among the people. They monitored the service activities and supervised the medical facilities for Covid patients.  But, there is one MLA who has not done that. Let alone being in the constituency, the MLA is not even in India. He is vacationing in far-off lands.
The MLA In question is Chennamaneni Ramesh. Son for freedom fighter and four-time legislator Chennamaneni Rajeshwar Rao and a close relative of former governor of Maharashtra Ch Vidyasagar Rao, Vemulavada MLA Chennamaneni has not been in India for the past six months. So, there is no question of monitoring the Covid-related activities. The MLA is not accessible to anyone in his constituency.
According to family sources, Ramesh is in Germany. Though he has been posting on his social media accounts regularly, he is not in India at this time. This is causing disquiet among the voters of the constituency. On his part, Ramesh claims that he is stuck in Germany due to Corona. But, even when there was no corona, the MLA used to spend several months in Germany. Five days before the announcement of the lockdown, Ramesh left for Germany and has been staying there ever since.
Even his citizenship is a matter of controversy. The Union Home Ministry has repeatedly said that he is not an Indian citizen and thus he stood disqualified to be an MLA. Ramesh is now an MLA only because of a court stay order. Ramesh Rao's citizenship has been handing fire for the last ten years.