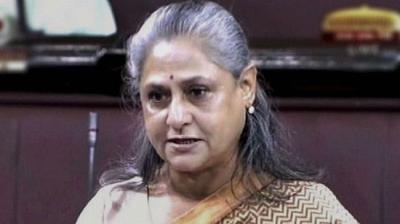 Security has been increased at Amitabh Bachchan and Jaya Bachchan's home a day after she slammed those who are tarnishing the image of Bollywood in parliament. The Mumbai Police has provided the additional security outside Jalsa, the Bachchans' bungalow in Juhu.
According to police, it is a precautionary measure amid vicious trolling of Jaya Bachchan on social media after her speech.
Even as Jaya received huge support from many in Bollywood after her speech, a large section of netizens criticised her statements, with hashtags such as #ShameOnJayaBachchan trending on Twitter.
Reports state that security in the area has been increased as a precautionary measure, but the Bachchan's family will not receive any special protection.