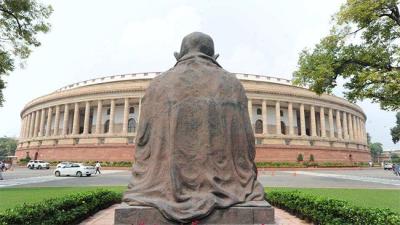 In the wake of around 25 MPs of both the house testing positive for the ongoing pandemic on the first day of the Monsoon sessions of Parliament, 16 MPs requested the Upper House to permit them to be absent for the sessions.
Some media reports claimed that 16 Rajya Sabha MPs, including former Prime Minister Manmohan Singh to skip the monsoon sessions for health reasons.
Rajya Sabha chairperson M Venkaiah Naidu has reportedly given his nod for the lawmakers to take leave for the sessions.
On Monday, 17 Lok Sabha MPs, including 12 BJP members and 8 Rajya Sabha MPs tested positive for the novel Coronavirus when the lawmakers were tested in Parliament as part of the mandatory COVID test.
15 MPs including Parimal Nathwani(YSRCP), Navaneethakrishnan (AIADMK) KG Kenye(NPF) Banda Prakash, and Lakshmikantha Rao(TRS); nominated MP Narendra Jadhav, Hershey Lachungpa(Sikkim Democratic Front), Oscar Fernandes, and P Chidambaram(Congress) Manas Ranjan Bhunia(TMC) Anbumani Ramadoss (PMK); Sushil Kumar Gupta(AAP) of the AAP Mahendra Prasad(JDU) were believed to sought leave permission
After MPs testing Coronavirus positive, the Parliament authorities made sure that all the safety measures and precautions were taken while holding the monsoon sessions.