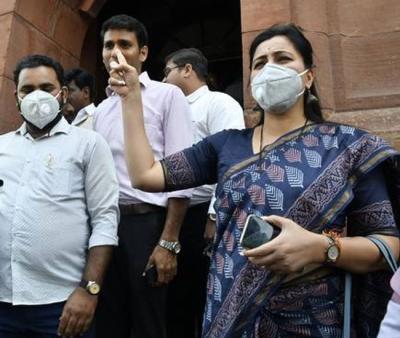 We are aware that Maharashtra's Amaravati MP Navneet Kaur Rana has tested positive for novel coronavirus a few days ago. Now, the health condition of Navneet Kaur has worsened and she is being rushed to Mumbai.
After initial treatment in Amravati, she was admitted to Wockhardt hospital in Nagpur where she complained of serious breathing problems and high fever.
Along with her, 16 of her family members have contracted the infection.
Navneet Kaur's husband and Independent legislator Ravi Rana was also tested Covid positive and complained of breathing problems while he was undergoing treatment at Nagpur hospital.
Accordingly, Navneet Kaur is shifted to Mumbai's Lilavati Hospital and the couple left for Mumbai by road on Thursday evening.