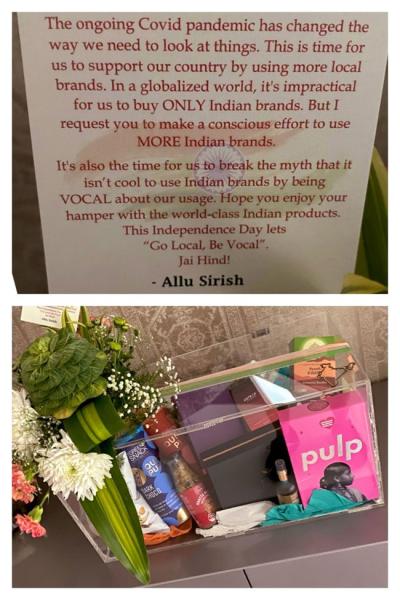 After the sudden outbreak, the economy of the country is going down as the pandemic forced people to stay homes. Amid, tragic times, some prominent people are coming forward to promote local products and asking the people to encourage Indian brands.
Tollywood young hero Allu Sirish started an initiative to promote the local brands and sending hampers of Indian products to Tollywood celebrities.
The Kotha Janta actor also sent a gift hamper to his elder brother Allu Arjun. Revealing the same, Allu Arjun shared a picture of Sirish's hamper and appreciated the idea.
"GO LOCAL BE VOCAL" WHAT AN AMAZING INITIATIVE SIRI @allusirish. GREAT IDEA OF USING ONLY INDIAN PRODUCTS & PROMOTING THEM. PROUD OF YOU. JAI HIND," Pushpa actor tweeted.