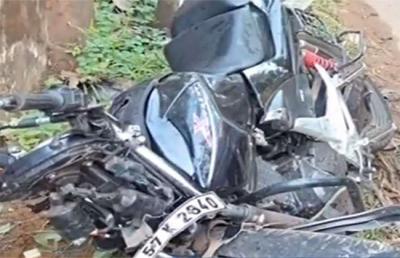 A throne fencing which was set up to restrict public movement on roads resulted in a motorcyclist developed severe injuries and was rushed to the hospital for further treatment.
The shocking incident took place in the Komarolu Mandal of Andhra Pradesh. The authorities set up throne fencing to restrict the public movement. A motorcyclist fell off from his bike due to the fencing and was severely injured.
Some media reports claim that some thrones almost pierced into his eyes. The locals rushed to the spot and called for an ambulance and the motorcyclist was rushed to Giddaluru Government Hospital.