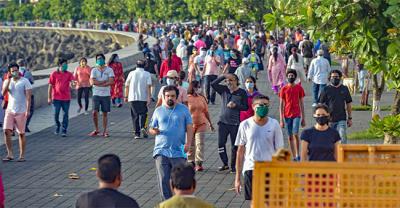 India continues to fear the ongoing pandemic as the fresh cases are mounting up day by day. The country yet again reported more than 65,000 new infections in a single day.
In the last 24 hours, India reported as many as 65,002 fresh cases in the 24 hours and the total infections in the country pass surged 25 lakh-mark and reached 25,26,193. So far 49,036 fatalities were reported.
The data issued by the  Ministry of Health and Family Welfare (MoHFW) stated that as of now a total of 18,08,937 patients have been cured of the virus and discharged from the hospitals with a recovery rate of more than 70 percent. Active cases stood at 6,68,220.
Maharashtra, Tamil Nadu, and Andhra Pradesh are the worst-affected states in the country and these states account for over 65 percent of the total infections in the country.
As many as  8,68,679 samples were tested for the ongoing pandemic on Friday alone, while a total of 2,85,63,095 samples were tested as of the 14th of August.
Looking at the global scenario, the pandemic left 21,335,828 patients infected with the virus, while as many as 762,429 patients lost their lives due to the contagious disease.