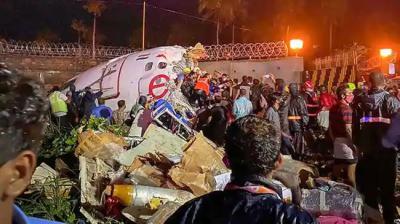 In what it could be a shocker, as many as 22 officials who took part in rescue operations during the Kerala plane crash contacted the ongoing pandemic. This list includes high profile cases too.
22 people including Malappuram district, collector, police superintendent, and Malappuram sub-collector tested positive for the respiratory disease.
Following this, Kerala chief minister Pinarayi Vijayan and director general of police (DGP) Loknath Behra went into home-lazaretto as a precautionary measure. The duo went to the plane crash spot.
The plane crash that took place at Malappuram resulted in 18 people including pilot and co-pilot losing their lives. The airplane crashed into two parts and fell into a valley.