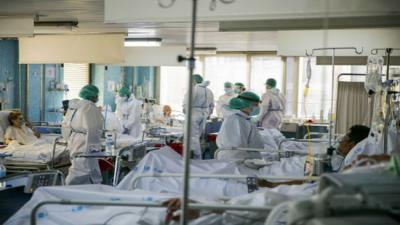 Ever since the ongoing pandemic hit India many heart-wrenching incidents surfaced and one such incident added to the list where a pandemic patient allegedly tried to kill himself.
Going into detail, an elderly person who hails from Maruti Nagar of Guntur contacted the virus and was admitted to NRI hospital in Chinakakani village of Guntur and has been undergoing treatment since then.
However, the elderly man allegedly tried to commit suicide by jumping off the building. The hospital staff saw this and stopped him from doing so and rushed him to the emergency ward.
He is undergoing treatment now and it is reported that his condition is serious. In recent times pandemic patients committing suicide has become a new normal.
A case has been registered and an investigation is underway to found out the exact reason.