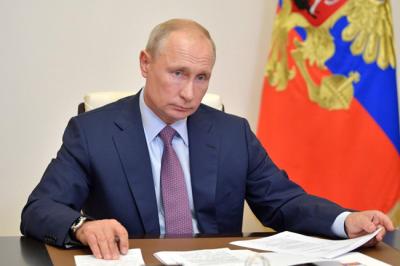 Ever since Russian President Vladimir Putin announced coronavirus vaccine and said one of his two daughters has received a dose of the vaccine, all eyes have turned towards Putin daughters and an interesting discussion has been going on the internet to know on which daughter he gave the vaccine.
While some world leaders allow their children to be in the public eye, the President of Russia has done the complete opposite.
Regardless of his popularity, Putin has successfully shielded his family from unnecessary media attention and has remained private about his life. Not much is known about his two daughters Mariya and Yekaterina.
In 1983, Vladimir Putin was married to Lyudmila Shkrebneva with whom he had two daughters Maryia and Yekaterina. However, after three decades of marriage, the two divorced each other in 2013.
His elder daughter, Mariya is a medical researcher and lives in Moscow with her Dutch husband, Jorrit Faassen.
Yekaterina is the younger one and is an expert acrobatic dancer. In 2013, she married a Russian billionaire, Kirill Shamalov, but the marriage did not last long and the couple divorced in 2018.
As per the talk, his younger daughter received the vaccine and is feeling well now. Interestingly, Putin is also a grandfather as his elder daughter, Mariya and her husband Fassen gave birth to a girl child.