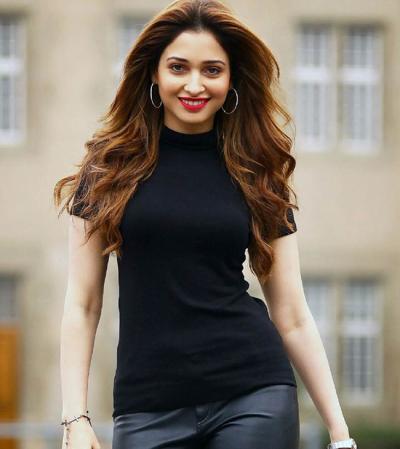 Milky beauty Tamanna Bhatia is working on some interesting projects right now but she is eagerly waiting for the release of 'Queen' Telugu remake in which she played the title role. The film was completed long back but it is still hiding in the boxes due to some unknown reasons.
The film is titled 'That Is Mahalakshmi' and the teaser got decent response. Tamanna put in a lot of effort for this movie and the long wait for its release is testing her patience. Prasanth Varma who directed this remake has moved on now and is focusing on other projects. He released 'Kalki' last year and is working on 'Zombie Reddy' at the moment.
Knowing this, Tamanna reportedly got upset with Prasanth Varma as no one is caring about 'That Is Mahalakshmi'. Kangana Ranaut's brilliant performance in 'Queen' got her a national-award and a lot of fame. Tamanna is also hoping to get a lot of accolades with its Telugu remake but it looks like she needs to wait for some time before this film releases.