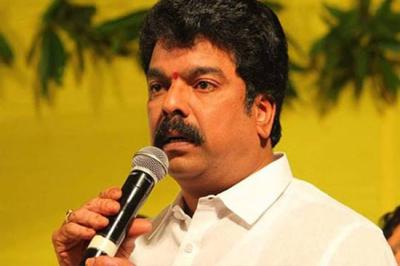 Normally, the TDP will never let go any opportunity to snipe at the ruling YSRCP. But, in the tragic Swarna Palace fire incident, the TDP is strangely silent. It did not even demand an inquiry into the mishap. Many eyebrows are being raised in AP over this.
Swarna Palace was being used for Covid treatment and the fire mishap left a trail of destruction and loss of precious lives. However, the TDP did not make this an issue. Former MLA Bonda Uma, under whose jurisdiction the hospital falls, paid a customary visit and left silently. Vijayawada MP Kesineni Nani did not even bother to visit the site of the mishap. He merely sent a condolence message on social media. No statement demanding either a probe or some compensation came from the TDP. Those in the know say that the TDP was silent because both the hotel as well as the hospital belong to diehard TDP sympathizers. The building did not have basic fire safety norms and this was another reason why they remained silent.
Another section in the TDP says that since Jagan government is reacting very fast to tragedies and has already announced compensation to the kin of the victims, there was pretty much nothing that the TDP could do. The YSRCP is acting so fast that it is not even giving any reaction time to the TDP, a party worker admitted.