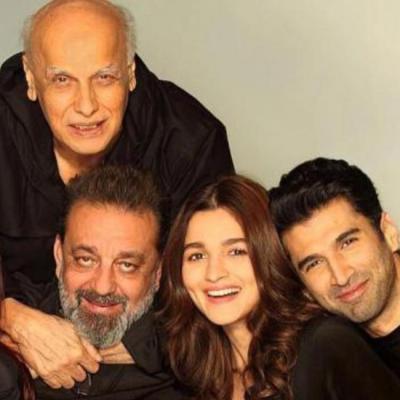 The suspense and real reason behind the death of Bollywood young talented actor Sushant Singh Rajput is not yet revealing. Many of the fans are in shock and disbelief. Most of the fans allege that it's due to nepotism and trying to throw out Sushant from the industry.
 Ace Director Mahesh Bhatt, Producer Mukesh Bhatt and actress Alia Bhatt of the film 'Sadak 2' are receiving immense hate from all corners for their cheap attitude and demeaning Hindu sentiments in the film. On the latest, Vishwa Hindu Parishad also enraged ban on the film.
It is evident that Sushant was supposed to play a role in the film but later denied as he didn't like Mahesh Bhatt's behaviour with Rhea Chakraborty. It is known that this old Director has posed romantically with Rhea who is the age of his daughter Alia.
Earlier, a citizen named Acharya Chandra Kishore has filed a case in Mujaffarpur Court citing that the posters released so far are upsetting the minds of Hindus and deeply hurting the sentiments.