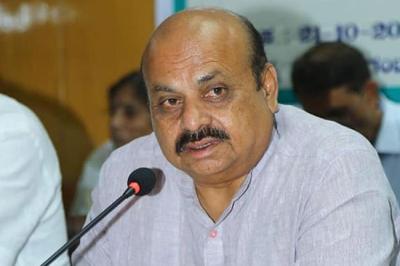 After an alleged derogatory post made on Social Media went viral, a group of men vandalized public properties and vehicles in Bengaluru. Reportedly, the rioters damaged a Police Station too.
Following this, the Karnataka government decided to not leave the rioters who were behind this violence that broke out in the East Bengaluru region.
Karnataka Home Minister Basavaraj Bommai reciprocated the same and said strict action will be taken against them for those who are responsible for this.
Basavaraj Bommai went on to say that along with taking action giants the rioters, the damage caused by the rioters will be recovered from them.
Earlier, Uttar Pradesh government led by Chief Minister Yogi Adityanath dealt with the rioters in the same way.
So far, the cops have arrested 110 people who were believed to be connected with the violence. The violence resulted in 3 people losing their lives.