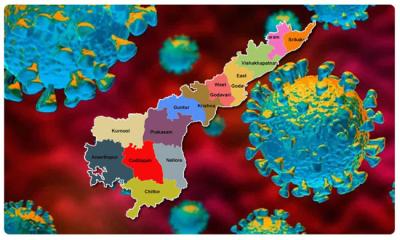 Andhra Pradesh reported as many as 9,597 fresh infections in the last 24 hours and with this, the total cases in the state mounted to 2,54,146. AP reported record fresh fatalities.
The information provided in the health bulletin states that 93 patients succumbed to the virus in the last 24 hours and the total fatalities in connection with the disease rose to 2,296.
In the last 24 hours, a total of 57,148 samples were tested for the virus and 9,597 patients were found positive for the disease. As of now, a whopping 26,49,767 samples were tested in the state.
While 1,61,425 patients were cured and discharged from the hospitals accordingly as of now, including 6,676 fresh recoveries recorded in the last 24 houses. The active cases in the state stood at 90,425.